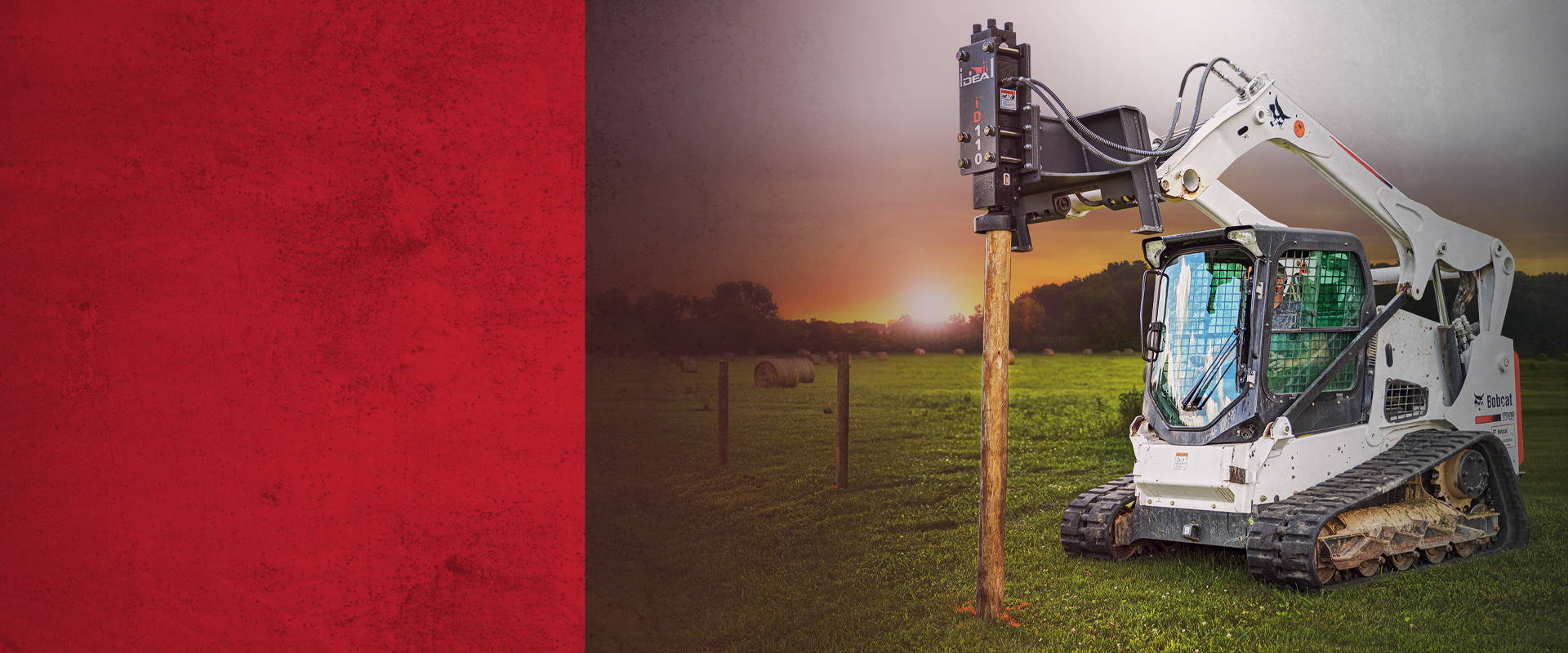 ID-110
Vibrating
Post Driver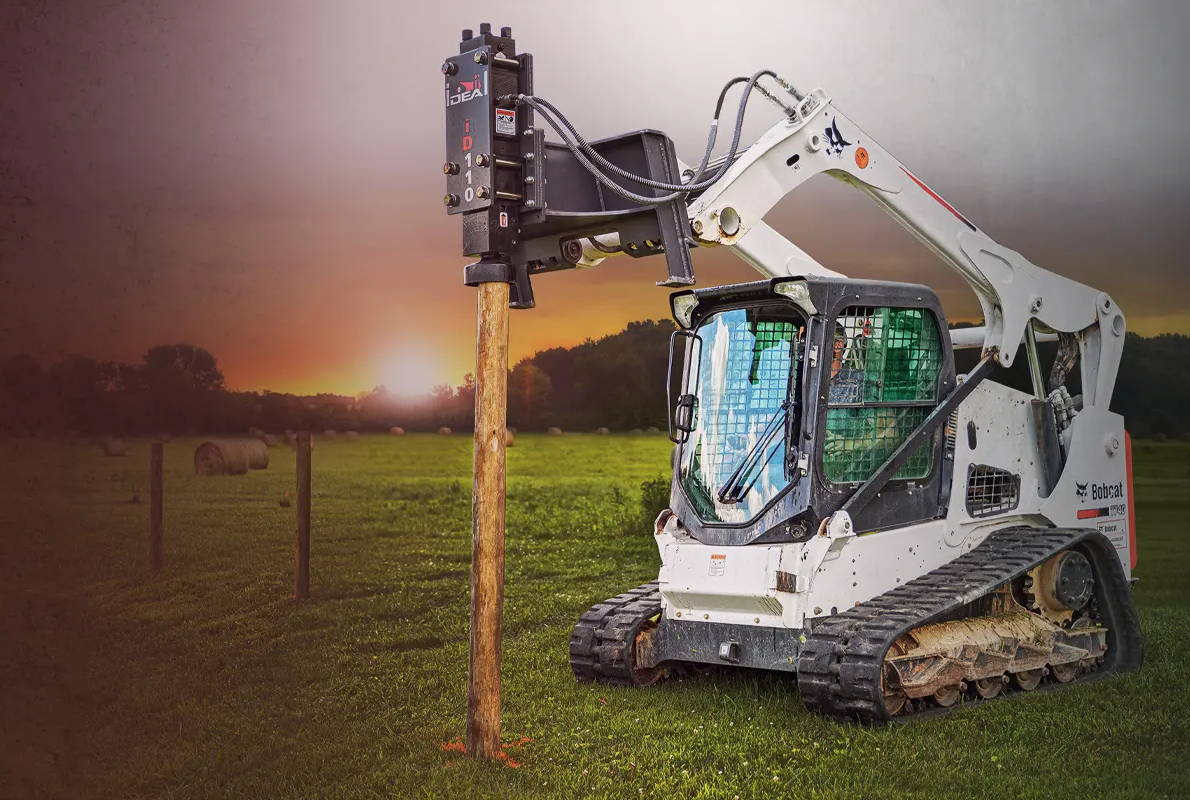 ID-110
Vibrating
Post Driver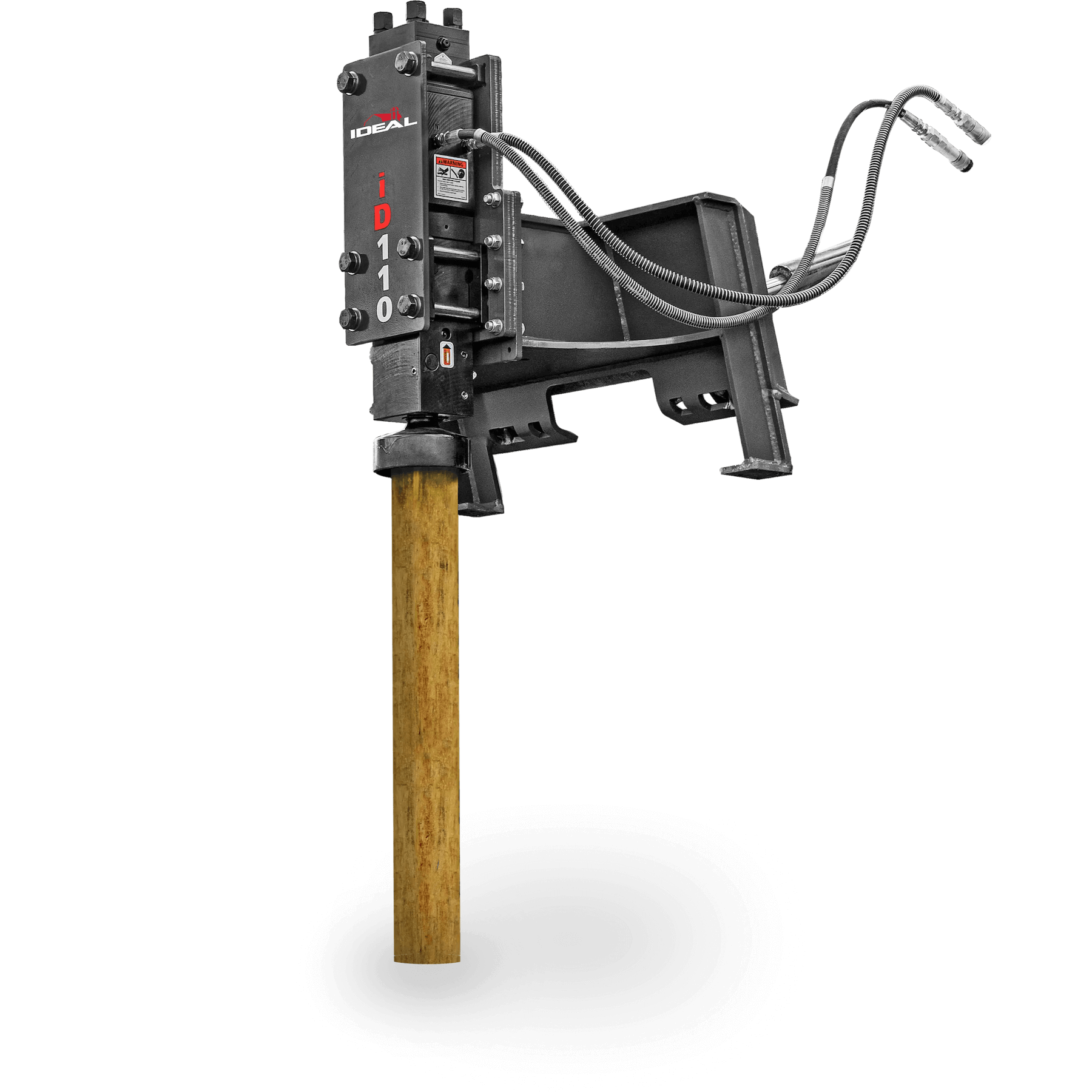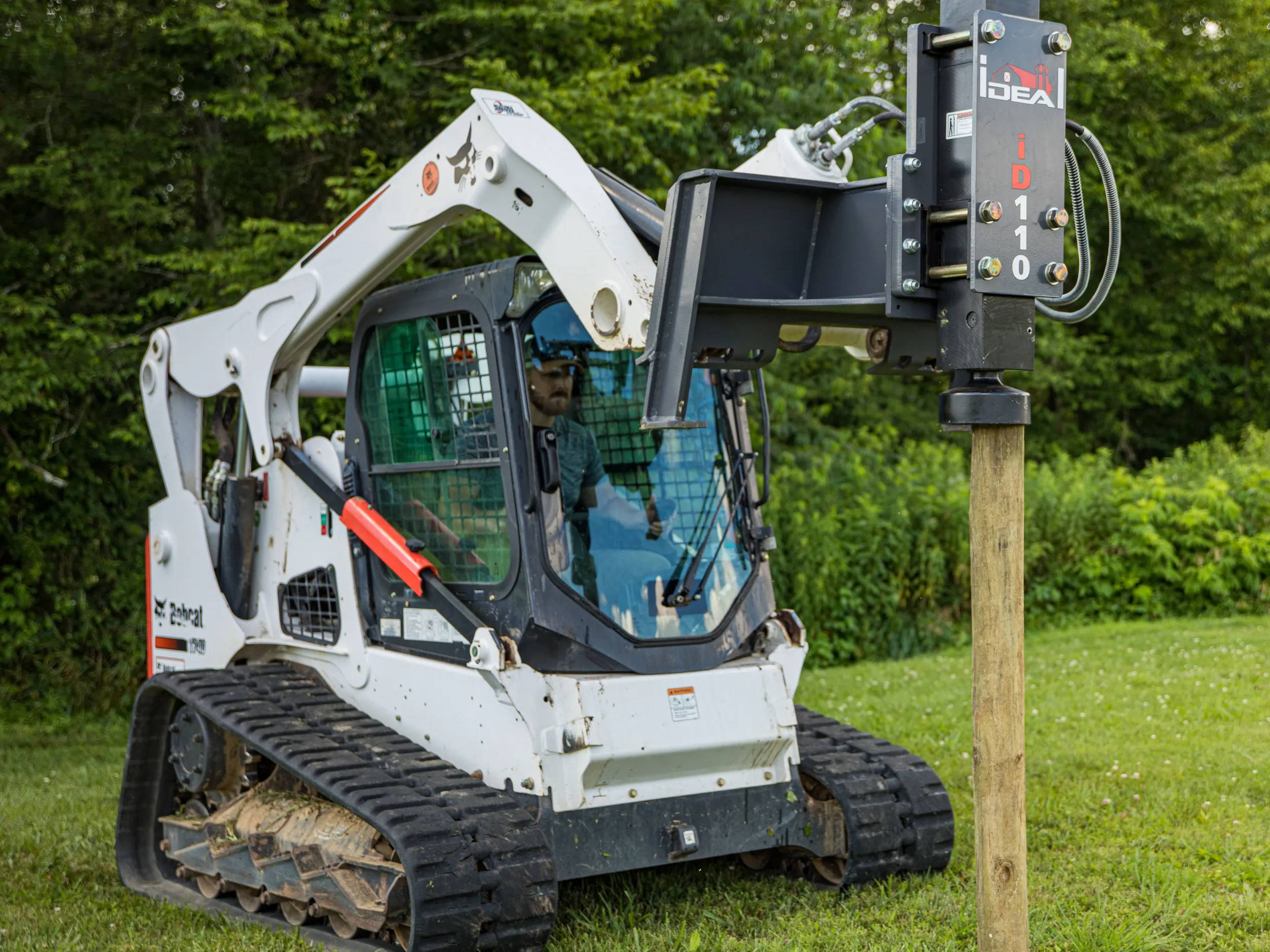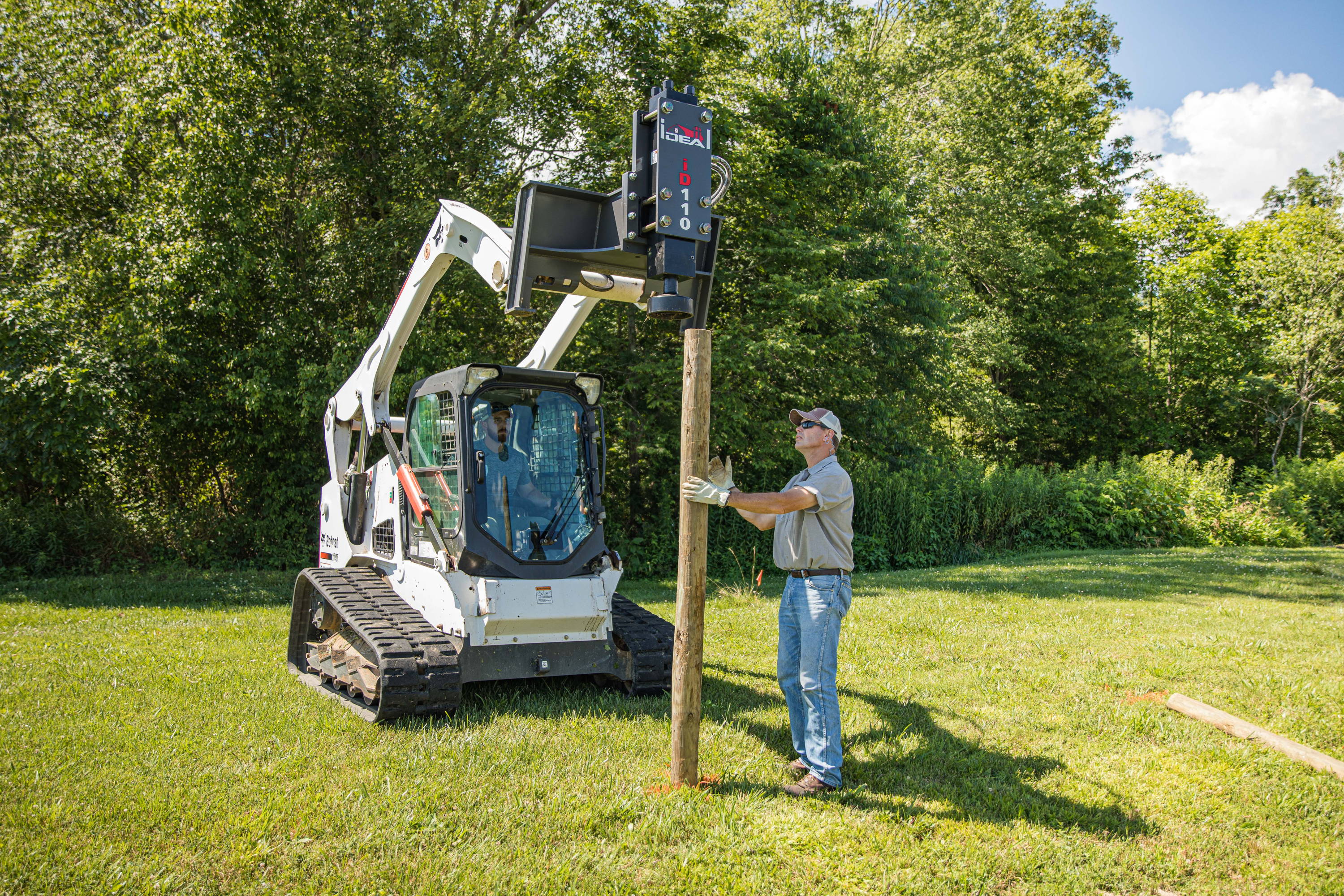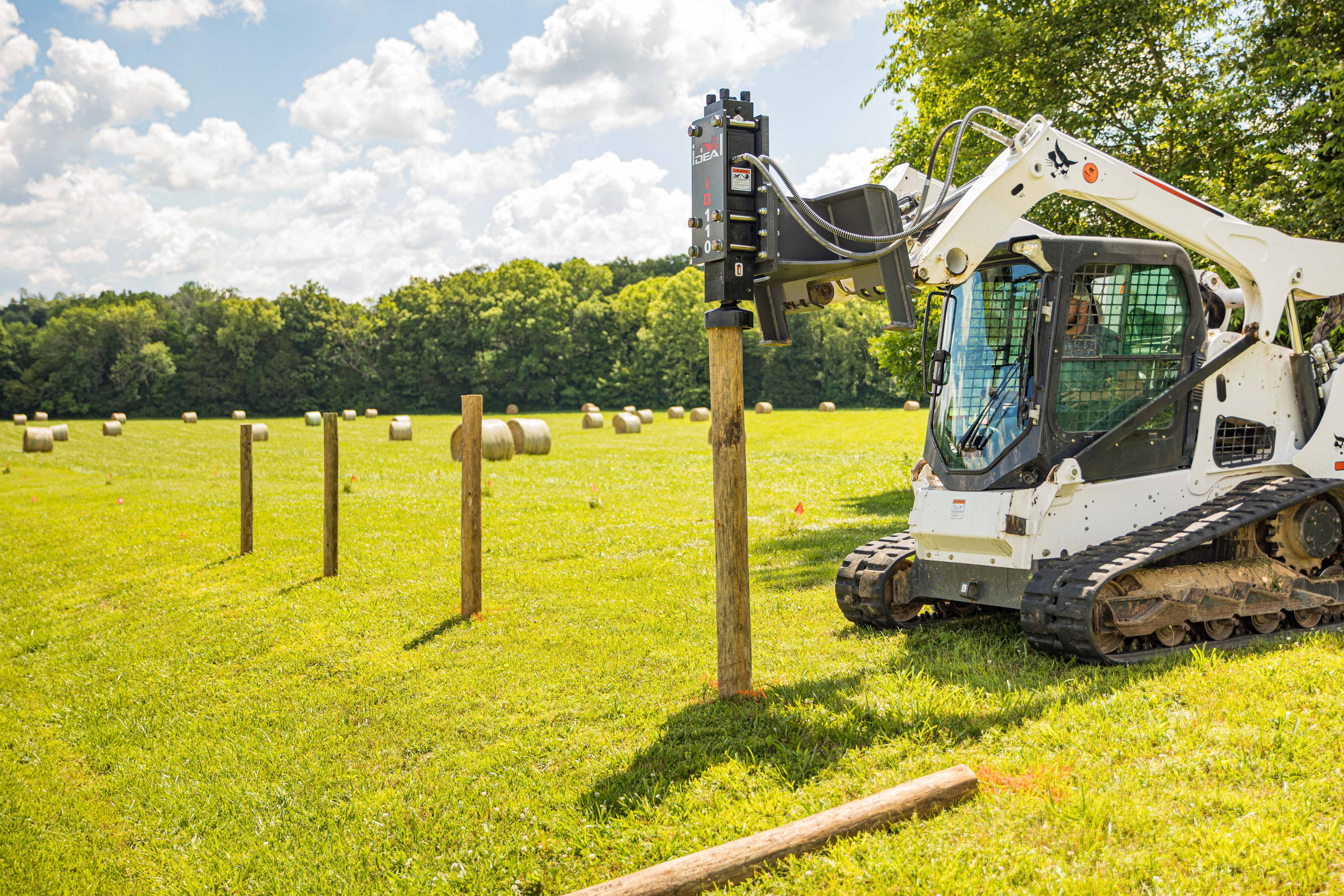 iD-110 Vibrating Post Driver
The New iD-110 Vibrating Post Driver makes driving posts a breeze, saving time and money. Featuring a 1,150 ft-lb rating for easy operation in a variety of ground conditions, and up to 800 blows per minute makes quick work of any job. The driver head will accommodate posts up to 9" in diameter.
The iD-110 features a domed-cup and flat-topped driving head, driving spike to bust up hard ground to start your posts. Also comes with breaker spike to bust up rock and concrete with ease. Remove two pins to quickly and easily change out the driving head.
Drive post to any angle, and to ground level

Comes with: tool box, nitrogen charge kit, driving spike, breaker spike, domed-top driving head, flat-topped driving head, and filled nitrogen bottle

1 Year Warranty
Weight of Post Driver with skid steer mount


Thickness of Steel Plate Frame

Min. Skid Steer Lifting Capacity

Blow Rate
(Blows per min.)

Powerful Kohler engine with smooth, easy joystick operation and a post hugger with multiple post size adjustments. Hitch and mast have 16" of travel and can drive a 12" post up to 12'.