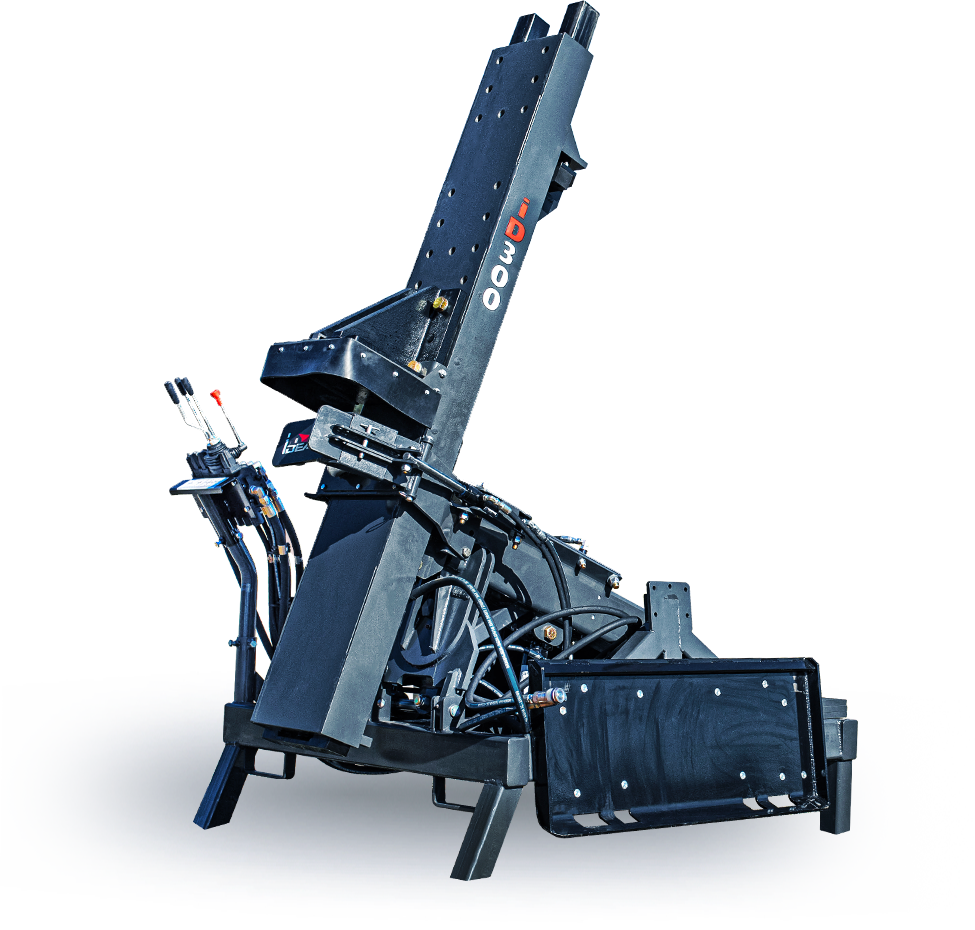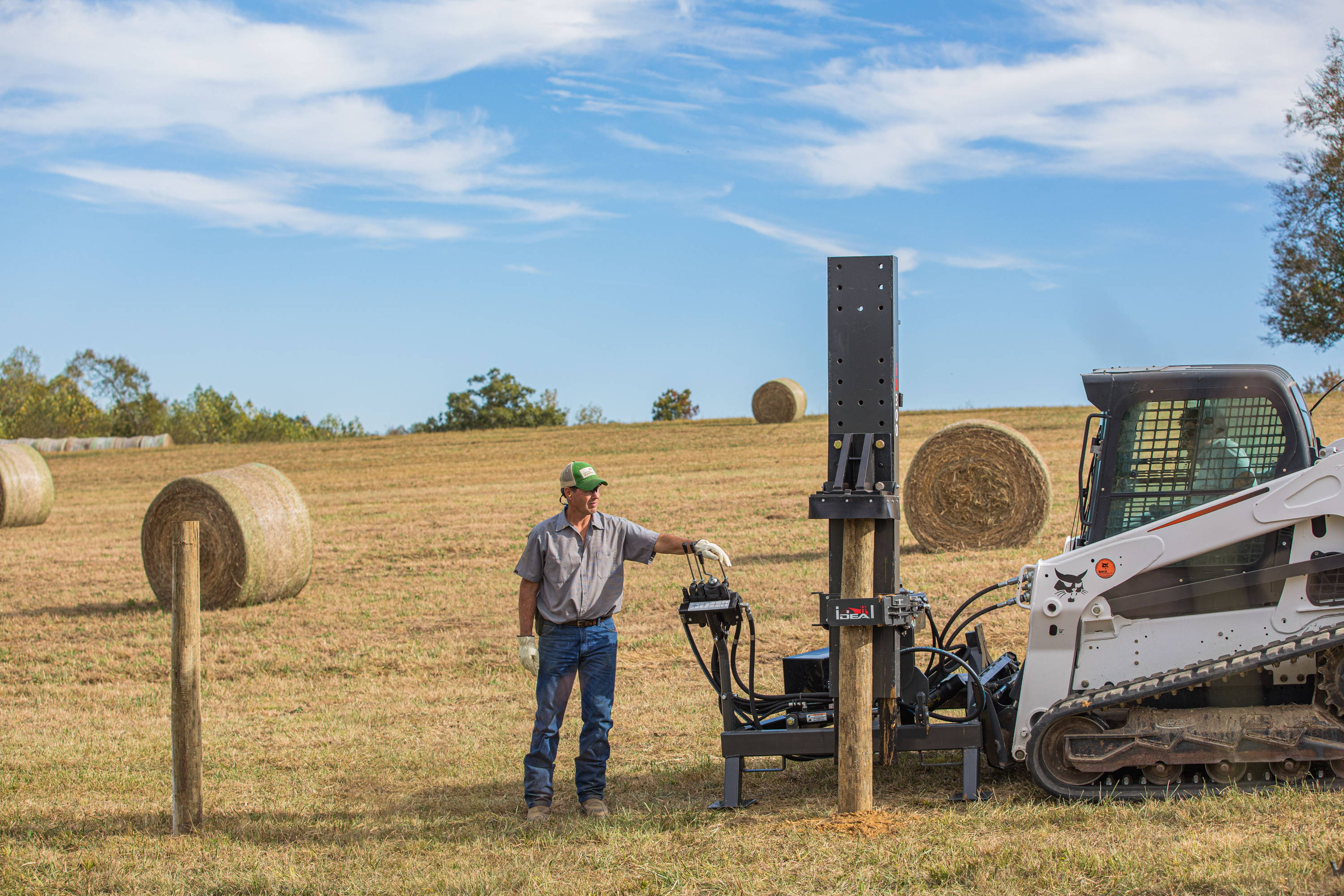 ---
The Skid Steer model includes self-contained hydraulics, a 750 lb. hammer and universal mounting plate for fast, easy hook-up.
Skid steer model with self contained hydraulics

Free standing when not hooked up

Universal mounting plate for easy hookup

Ability to slide the mast out up to 16" for accurate post placement

Drives up to a 12" diameter post up to 12'

750 lb. hammer ensures you can drive posts in any soil conditions
Center of Mass from Plate
(view from SS seat)


18.2" (left)


14.6" above (top edge)

18.4" (forward)
iD-110
Vibrating Pulse Driver
1,150 lb. rating and up to 800 blows per minute for fast, safe and simple operation. Drives post up to 9" diameter and includes a breaker spike to bust rock and concrete.o.
Powerful Kohler engine with smooth, easy joystick operation and a post hugger with multiple post size adjustments. Hitch and mast have 16" of travel and can drive a 12" post up to 12'.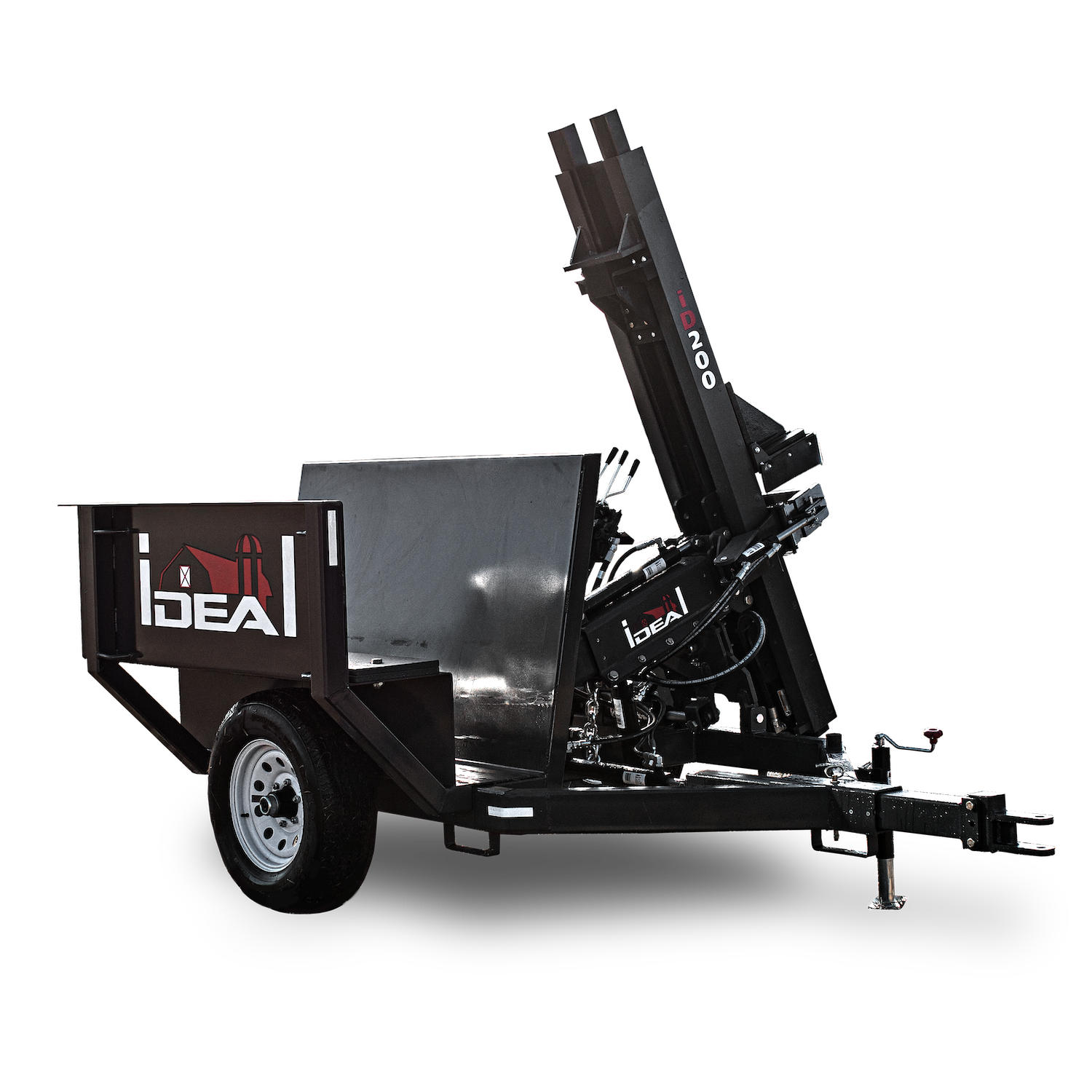 ---