---
3 Point model featuring self-contained hydraulics and standard with Cat-II hookup, running off 540 PTO.
Ability to slide the mast 16" for accurate post placement, driving a 12" diameter post up to 12'.
Self contained hydraulics

Free standing when not hooked up

Standard with Cat-II hookup and runs off 540 PTO

Ability to slide the mast out up to 16" to ensure accurate post placement

Drives up to a 12" diameter post up to a height of 12'

750 lb. hammer ensures you can drive a post in any soil conditions
Center of Mass from Plate
(view from SS seat)


18.2" (left)


14.6" above (top edge)

18.4" (forward)
iD-110
Vibrating Pulse Driver
1,150 lb. rating and up to 800 blows per minute for fast, safe and simple operation. Drives post up to 9" diameter and includes a breaker spike to bust rock and concrete..
Powerful Kohler engine with smooth, easy joystick operation and a post hugger with multiple post size adjustments. Hitch and mast have 16" of travel and can drive a 12" post up to 12'.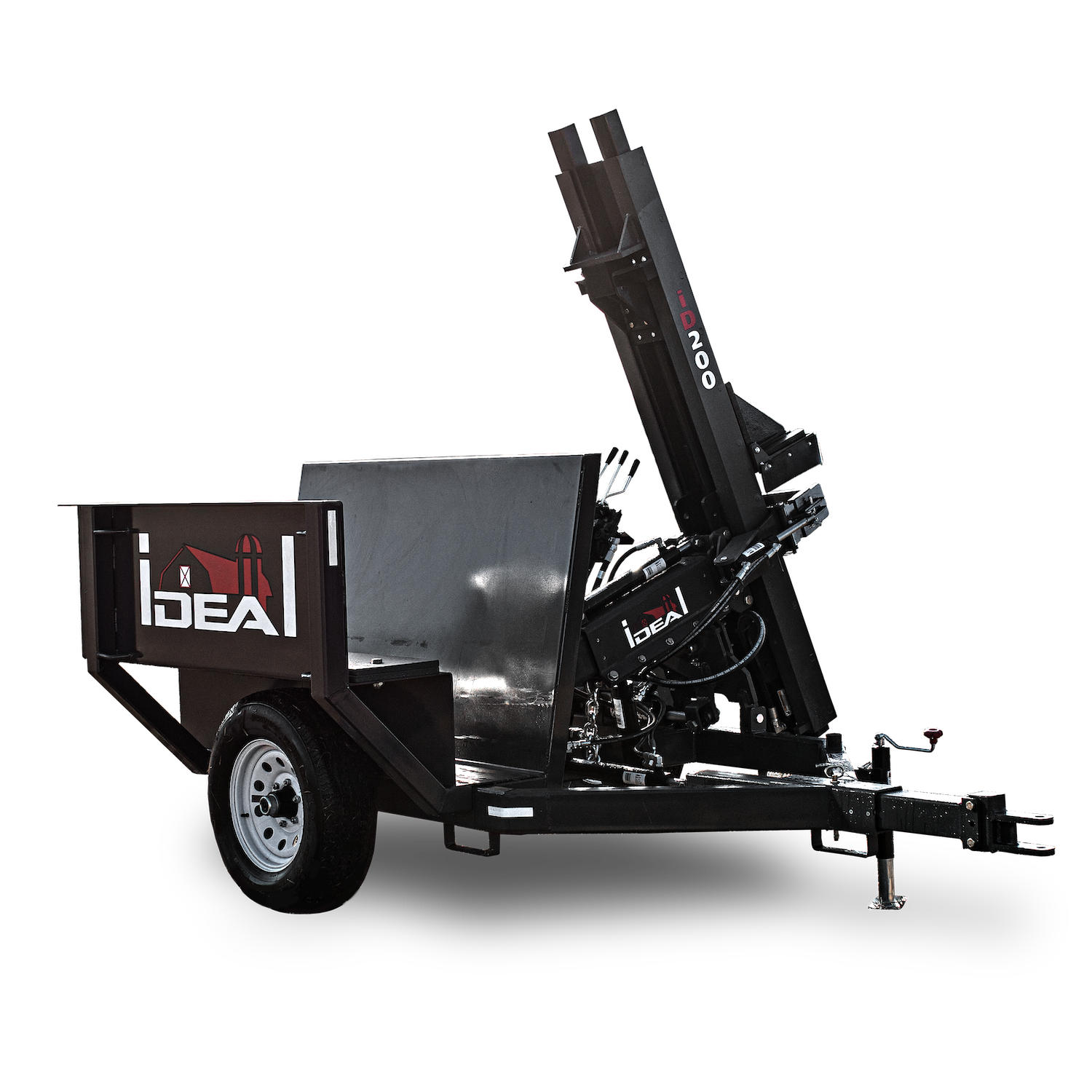 ---